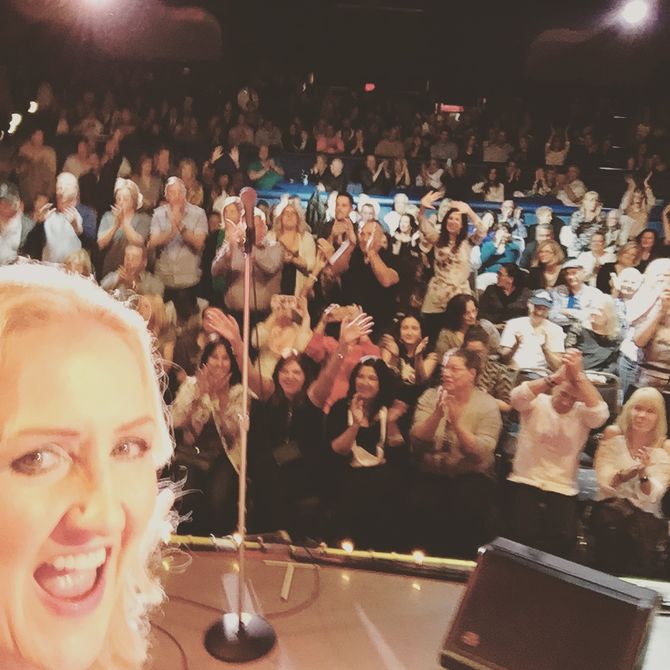 STAND-UP COMEDIAN
Los Angeles, CA
Paula's performances are hysterically dark... 
A Los Angeles native, her voice and delivery are undeniably strong, not your average female comic.  The unexpected truths along with her delivery are hilarious.  Currently she has worked w/ Big Boy 92.3 LA, as well as being seen on  Jenny McCarthy's Dirty Sexy Funny Tour.
Paula's numerous credits include The Tonight Show, The View, Showtime's Nasty Show, Full Frontal Comedy,  Comics Unleashed, Nickelodeons Stand-up in Stilettos.
Headlining numerous comedy festivals such as HBO in Las Vegas, Montreal "Just for Laughs", "Smithwicks" in Dublin and Kilkenny, Ireland. 
Acting  appearances include "Baskets w/ Zach Galifinakis", "Real Husbands of Hollywood" and even a music video starring Wiz Khalifa!  
Paula's writing style and character makes her one of the most unique female comics performing today.
NOTABLE VENUES
Improv (Los Angeles, Brea, Irvine, Las Vegas, Lake Tahoe, Ft.Lauderdale)
Laugh Factory (Los Angeles, Las Vegas)
Comedy Store (Los Angeles)
Comic Strip (New York)
Dangerfield's (New York)